Interested in booking any of these retreats or as an event? please contact Heather!
Our Offerings
"Balance" A Paddleboard Adventure- Maintaining A Prayer/Work Balance
Come join us as we have fun balancing on a paddle board in the beautiful Marsh Creek State Park! Let's reflect on how Jesus invites us to do the same in our day-to-day lives!
"Stillness" An Inner Tubing Adventure-From Frantic Activity To Resting In God's Presence
Come join us as we have fun in the sun floating down the Brandywine river, allowing the current to carry us along. In this laid back event, we learn AND experience what it means to cease striving. We have an opportunity to fully experience God's invitation in Psalm 46:10... to "be still".
Slow down and allow nature to support us in a time of prayer with the living God. This is an experiential retreat in which we explore ways to pray as we integrate our mind, body, and spirit through the lens of Franciscan and Ignatian spirituality,
contemplating the beatitudes
We begin by introducing the Beatitudes in scripture. Then, within the context of a hike in silence and periodic meditations, we take the time to explore each beatitude and how to integrate them into our daily lives.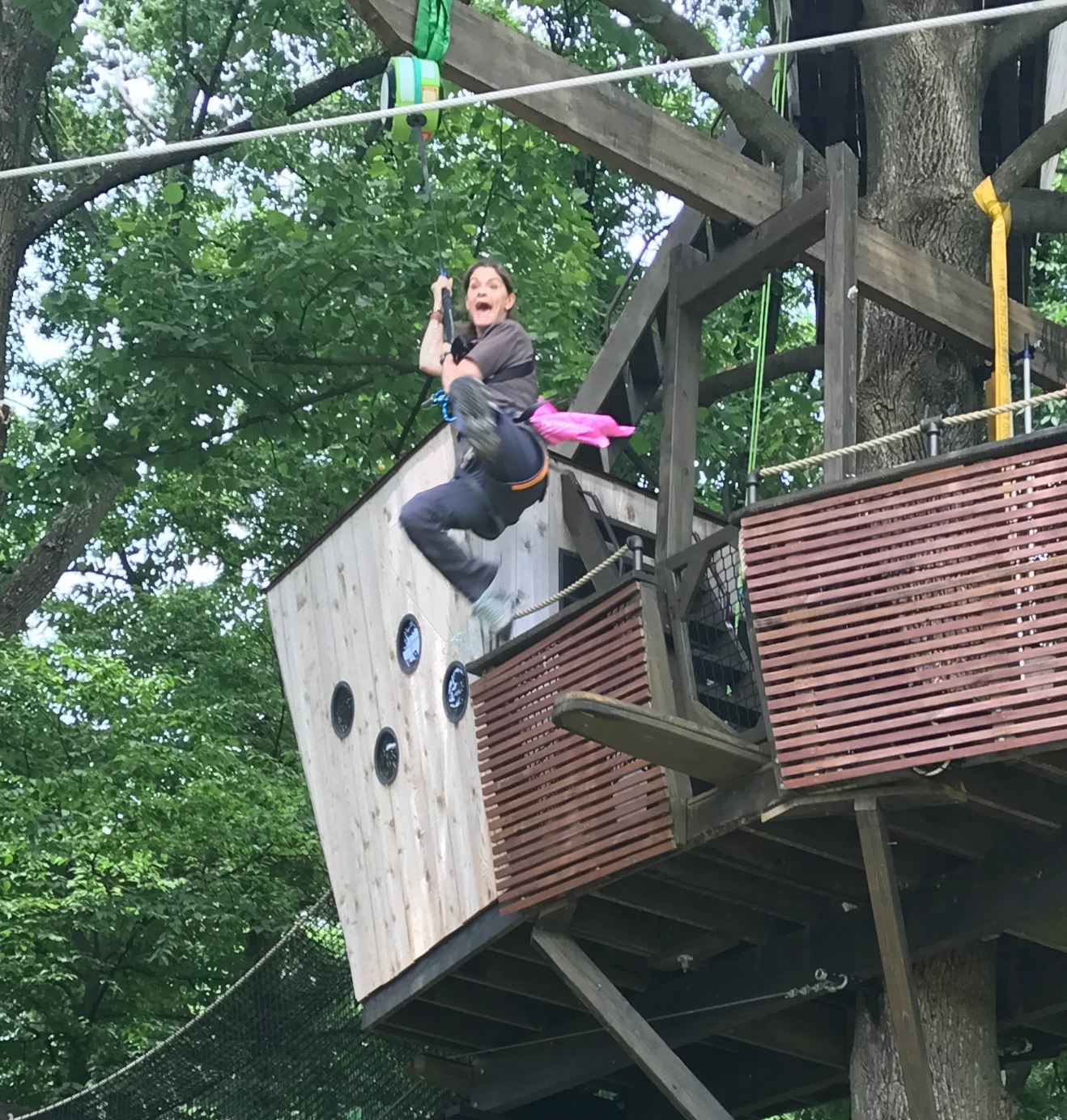 trusting god in a high adventure
Engaging the mind, body, and spirit, we begin by sharing how we can trust God, like Peter, when he stepped out of the boat to follow Jesus. Be prepared to free fall, zip line and tree climb your way to a powerful encounter with God.
fostering a daily awareness of god's presence
Learning the daily awareness examen, we talk about why and how to integrate this important aspect into our prayer life. This leads us to see God's presence and action in both subtle and not so subtle ways.
developing a foundation of prayer
We look at how prayer helps us draw closer to God. We explore practical considerations as we look to establish a daily practice of prayer and develop an individualized daily prayer plan.
discernment and decision making
Through practical and prayerful discernment principles we explore measurable and attainable steps to take as we navigate small decisions and traverse challenging larger life decisions.
Allowing Jesus to come close
Through the lens of Peter, we journey and explore the close walk with Jesus: from how he calls us to drop our nets and follow him to overcoming any challenges of understanding our own love for him. Join us as we allow Jesus to draw close.


boredom, dryness and distraction
In our spiritual lives, we experience ups and downs. We explore ways prayer can be particularly challenging and how we might move through these times of boredom, dryness, and distraction.
Exploring ways in which we have journeyed close to God and when we have felt far away from him, we aim to reclaim our heritage with God. Reflecting on our current spiritual journey, we will gain insight to God's continuous personal invitation regarding our future.
catholic alternative to mindfulness
Mindfulness on its own leads us to a place of emptiness. When we slow down, become aware of our bodies in space, and allow ourselves to encounter God, often the challenges of living in a fast paced life can begin to dissipate. We explore alternatives to mindfulness through the great gifts of our rich Catholic heritage and faith, from both the wisdom of the early desert fathers.